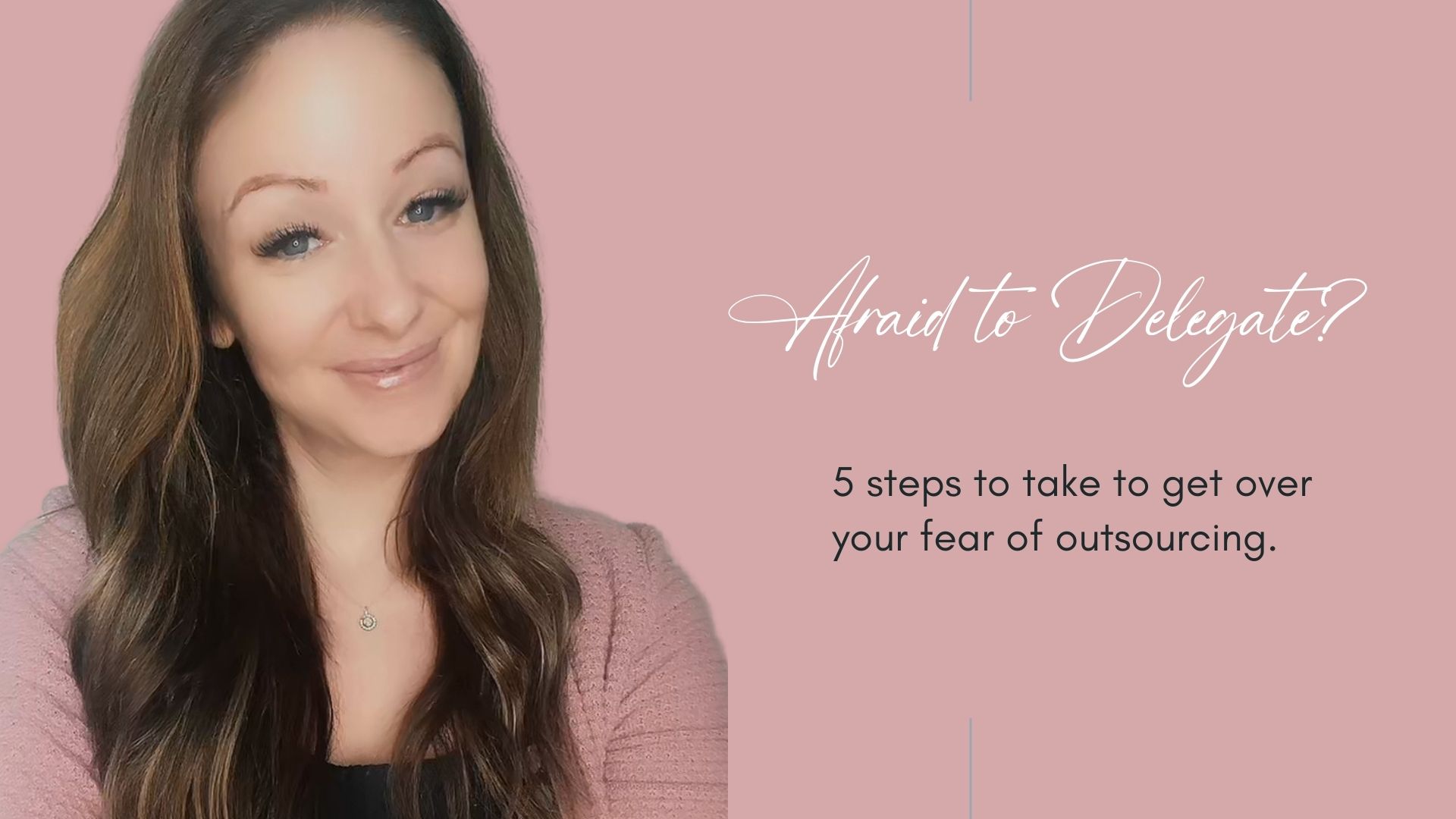 As a coach, you're a business owner. 
And as a business owner, you've forty plates spinning at any given time.
One drops, they all drop.
And it's harder to glue all the pieces back together than it is to not have broken them in the first place.
But what if you weren't the only one spinning all of those plates? What if you had a team of people, each taking a few of your plates, leaving you with only the plates you WANTED?
Then, your team keeps the plates in the air, you keep your plates in the air, and the plates keep on spinning (and no one's picking up broken glass).
That's delegation, and that's why it's important.
But, as a business owner, you know it's not always that easy.
Why is Delegating So Hard?
Maybe you've been burned before by a team that was less than reliable. Or maybe you have trouble letting go––after all, your business is a huge investment of your time, money, and energy, and you don't want to risk anything going wrong.
As an entrepreneur, you started our businesses because you wanted a sense of control, and you're afraid that delegating relinquishes that control. 
But, that's your own limiting beliefs getting in your way.
You don't lose any sense of control when delegating to your team. Whether it's a graphic designer, virtual assistant for coaches, or a bookkeeper, you still orchestrate how you want your work performed––you just don't have to be the one who does it.
How to Delegate Effectively (Without Losing Your Mind)
Let's talk about how you can beat the fear of delegation and step into your role as a business owner instead of the entire business.
Start With the Right Team
If you want a team you can trust, you need to start with the right people in the right seats. Before you hire a graphic designer, virtual assistant, marketing assistant, SEO consultant, or other contractors for your coaching business, you need to know WHO you want to hire.
And I don't mean just a list of jobs. 
Consider Different Personality Types
What kinds of personality types do you get along with? Are they outgoing and upbeat? Are they more serious with a get-to-work mindset? A mix of both? Gelling personality-wise will help you build a team you can trust and work with more easily.
Experienced vs. New
What about experience? Do you want someone who can jump in immediately and start making moves, or would you rather someone who doesn't have any bad habits to unlearn? Or, somewhere in the middle. Think about how much time you're willing to dedicate to training.
Working Styles
Do you want someone who's task-oriented and does their job well or are you looking for someone to run the race with you long-term? Do you want someone who wants to be heavily involved in the success of your business or someone who completes their tasks efficiently but clocks at 5pm on the dot?
None of these are right or wrong, and none are better than the other. It all depends on what you want out of your team.
Set Expectations Early
Setting expectations is key to a good working relationship and a job done right. 
Before you throw someone in the deep end of the pool, you need to know that they know how to swim. 
Let your team know––upon hiring them––what you expect from them, from job duties to communication to how to track time and report progress.
Be Clear in Your Communication
You're the business owner and you're busy–I get it! But no matter how busy you are, keeping clear lines of communication with your team helps them help you, and, in effect, keeps you from being more swamped than you already are.
Communication is key, from checking in on projects to details about tasks you need completed. Being a good communicator will let your team work efficiently so that you can stop worrying about if the job's done right.
Provide Actionable Feedback
If you've been wearing all the hats in your coaching business for a while, you might find it challenging to issue real, actionable feedback to your team. 
"I don't like it," or "This isn't right," only go so far. Providing clear feedback on things you want changed, tweaked, or done differently lets your team learn how you work and perform their duties to your expectations.
And, don't forget to share positive feedback, too.
Trust Your Team
You're good at what you're good at. Your team is good at what they're good at. That's why you hired them. 
Once your hires are sufficiently trained, you're going to have to loosen the reigns and let them shine in their zones of genius.
Yes, it might be hard.
Yes, you might feel like you need to micromanage.
But here's the thing: the less you micromanage, the less you'll need to.
Trust your team to do what they do best while you focus on what it is that YOU do best.
What Tasks Can I Delegate?
In reality, you can outsource everything but yourself.
As a coach, people are hiring YOU for your expertise.
But, what AREN'T they hiring you for?
Your clients aren't hiring you for your social media posts
Your clients aren't hiring you for your calendar
Your clients aren't hiring you for your email newsletters
Your clients aren't hiring you for how organized your inbox is
Anything your clients aren't hiring you for that still needs done in your business are things you can delegate.
Do I Really NEED to Delegate Tasks?
Here's a simple calculation:
Write down how much your time is worth. As in, how much an hour of your time costs.
Now, think of how many hours you spend on a specific task. For example, let's say content management like blog writing and social media posts.
Let's say you charge your clients $100 an hour, and you spend 10 hours a week on content management.
That's $1000 you're losing each week doing your content management instead of serving clients.
Unless you're comfortable with NOT making that extra $1000, you need to delegate those time-sucking tasks to someone else.
Divide & Conquer
It's a saying for a reason. When you divide up the many tasks in your business and delegate them to people who are better suited to doing them than yourself, you're able to focus on things that drive revenue and run your business more effectively.
So, build your team, train them, and trust them, and see how delegation helps propel your business forward.